Whale sharks, alcyoniums and corals in Triton Bay
---
DIVING IN TRITON BAY
The beauty of its incredible soft corals that emerge from the surface is certainly one of the main marine attractions of Triton Bay. There are more than 959 different types of corals and 471 types of corals known in this area. Other highlights include black coral forests, overflowing sweetlips benches, vibrant macro lives, and a good chance to encounter whale sharks on Triton bay Bagan, the fishing platforms that these giants come to visit to suck the fishermen net full of fish. In Triton Bay, the forests of black coral, the proliferation of gigantic sponges of all colors will delight the most jaded divers.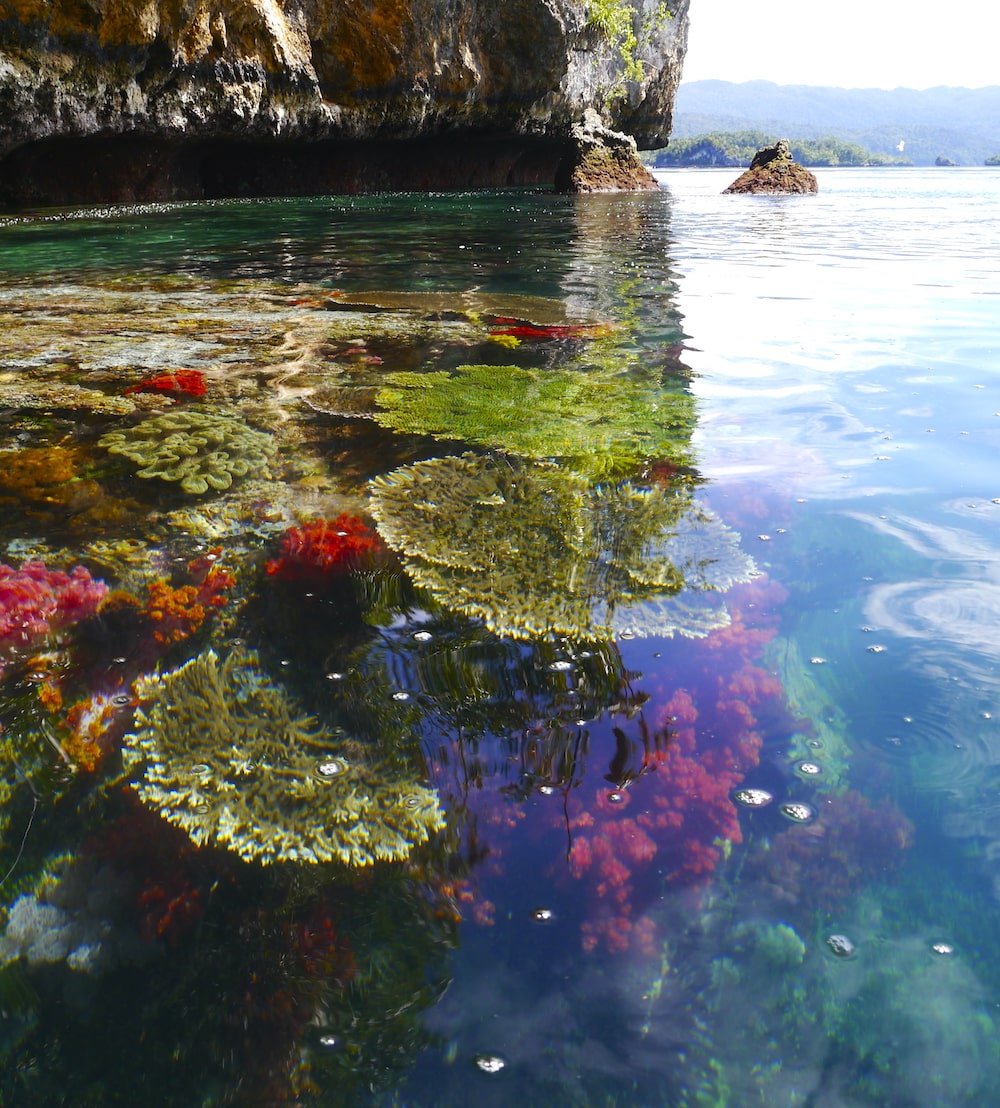 Macro photography is also well represented in this region with antennae, ghost fish, and many cephalopods. Bagan fishing platforms are frequented by whale sharks who let themselves be approached and observe for as long as you like.
The destination is special: although superb, we never devote an entire cruise. Thus Triton Bay is either at the beginning or at the arrival of a cruise which also visits the Raja Ampat, the Banda Sea and its Ring of Fire or even, in 14 nights, both!
In our safaris, we take you not only to dive and cruise Triton Bay in Kaimana District but also to the famous Raja Ampat and the northern part of the Banda Sea and the Ring of Fire!
| | |
| --- | --- |
| TEMPERATURE | The sea water temperature is averaging around 29°C throughout the year |
| WETSUIT | 3 mm |
| DIVING DEPTH | Max 35 m (100 Feet) |
| CURRENT | Some sites are subject to strong currents, but we always do our best to avoid diving in strong currents. However, on a number of sites in this cruise, a certain level of currents is necessary to attract interesting fish activities. |
| VISIBILITY | Visibility in Triton Bay might change abruptly. Rarely exceeding 20 meters, it can lower to less than 10 meters, especially after a lot of raining in Triton Bay |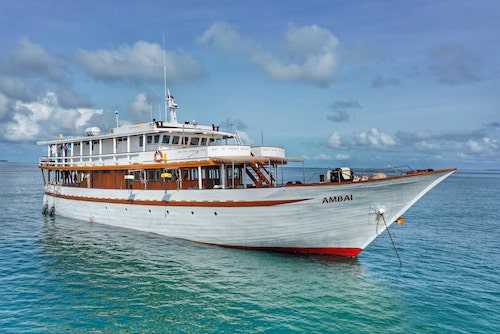 Discover
Next available liveaboards to Triton Bay
---
Raja Ampat
fiber_manual_record
Triton Bay
Raja Ampat - Triton bay (Sorongfiber_manual_recordKaimana)
From
5,710euro_symbol
Only 1 space left !
Banda Sea
fiber_manual_record
Triton Bay
Forgotten Isl.- Ring of Fire - Triton Bay (Saumlakifiber_manual_recordKaimana)
From
5,710euro_symbol
Only 2 spaces left !