Requins-baleines et coraux à Triton bay
---
LA PLONGÉE À TRITON BAY
A Triton Bay, les forêts de coraux noirs, le foisonnement d'alcyonnaires gigantesques de toutes couleurs raviront les plongeurs les plus blasés. La macro est également bien représentée dans cette région avec des Antennaires, poisons fantôme et de nombreux céphalopodes. Les plateformes de pêche « Bagan » sont fréquentées par des requins baleines qui se laissent approcher et observer aussi longtemps qu'il vous plaira.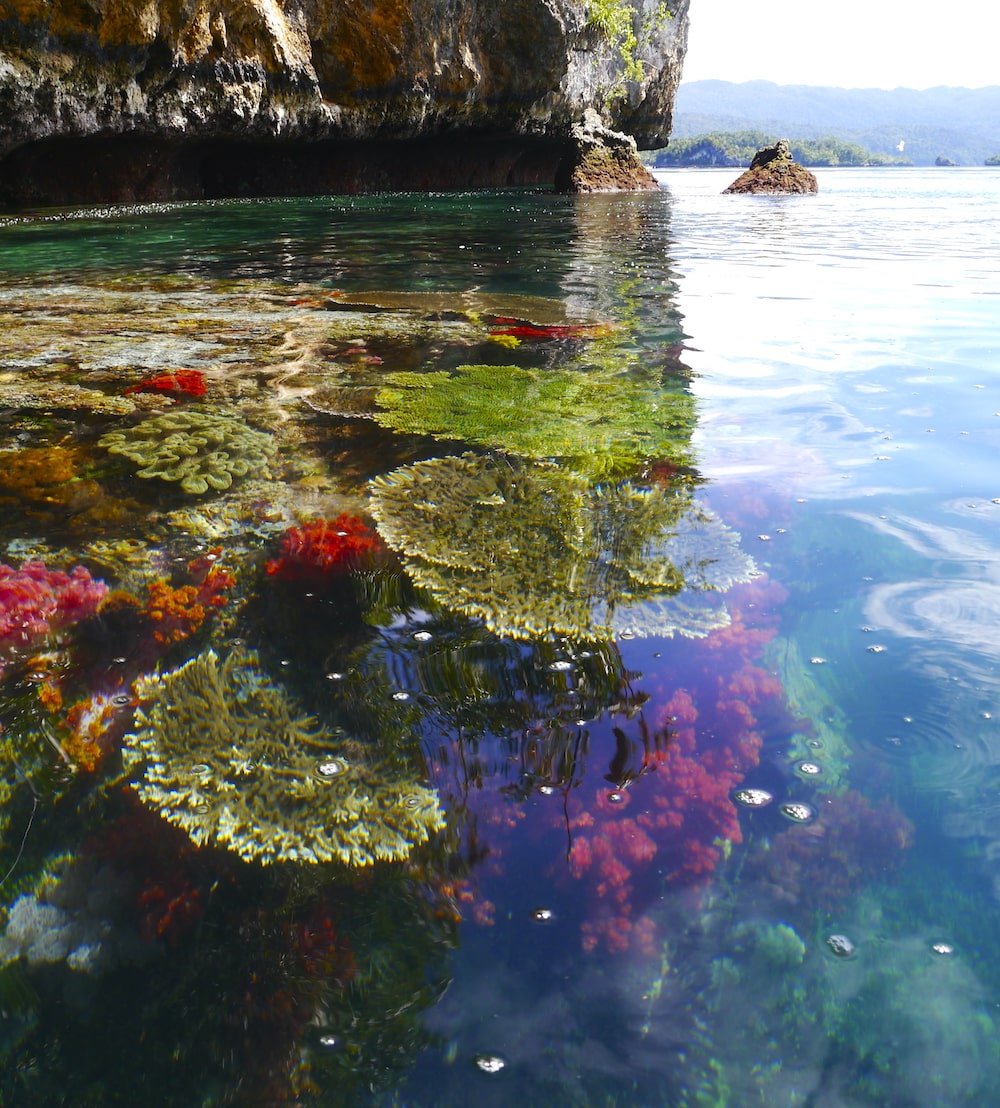 La beauté de ses incroyables coraux mous qui ressortent à la surface est certainement l'une des principales attractions marines de la baie de Triton. Il y a plus de 959 différents types de coraux et 471 types de coraux connus dans cette zone. Les autres points forts incluent les forêts de corail noir, les bancs de sweetlips débordant, les vies de macro dynamiques, et une bonne chance de rencontrer des requins-baleines sur "bagan" - les plates-formes de pêche que ces géants viennent visiter régulierement.
Les croisières à Triton Bay sont idéales pour profiter pleinement de la plus belle biodiversité marine de l'Indonésie. Dans nos safaris, nous vous emmenons non seulement plonger le célèbre Raja Ampat, mais aussi explorer la Papouasie occidentale plus au sud dans la baie de Triton dans le district de Kaimana et la partie nord du Cercle de feu, le fameux Ring of fire de la mer de Banda, oû les bancs de requins-marteaux en saison, raviront les plongeurs et les plus experimentés.
La destination est particulière: bien que superbe, nous ne lui consacrons jamais une croisière entiere. Ainsi Triton Bay se trouve soit au départ, soit à l'arrivée d'une croisière qui visite également soit les Raja Ampat, soit la mer de Banda et son Ring of Fire ou même encore, en 14 nuits,.. les deux!
Découvrez
Prochaines croisières disponibles à Triton Bay
---
Banda Sea
fiber_manual_record
Triton Bay
Ring of Fire - Triton Bay (Saumlakifiber_manual_recordKaimana)
A partir de
5,710euro_symbol
2 places disponibles !
Raja Ampat
fiber_manual_record
Banda Sea
fiber_manual_record
Triton Bay
Triton Bay - Raja Ampat (Kaimanafiber_manual_recordSorong)
A partir de
4,900euro_symbol